VLAND LED Headlights For 2012–2020 Toyota 86/GT86, Subaru Brz, Scion Frs
Fitment:
Fit For Toyota 86 GT86 & Subaru BRZ & Scion FR-S First Gen 2012 2013 2014 2015 2016 2017 2018 2019 2020 Aftermarket Front Lights with Sequential Turn Siginal. 
Item Features:
Color: Black
High/Low beam: (D2H)
Running Light: LED (white)
Turn Signals: LED (Amber / With Sequential Indicators). 

The items have the same connections and wires with the original Headlights. It is plug and play, easy to install still professional installation is recommended. 
Note: This is a connection wire of 8 -hole to 6 holes, If your car plug is 6 holes, you need to use this connection wire. If your car plug is 8 holes, you don't need to use this connection wire.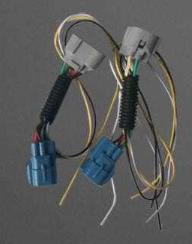 Package Includes:
One pair of headlights include left and right side.

Warranty:
Manufacturer warranty of one year from the date of purchase.

Left- And Right-Hand Traffic:
LHD - Left-hand driving (Example: US, EU, Canada)
RHD - Right-hand driving (Example: UK, Australia)
Manufacturer Part Number:
YAA-FT86-0297.